Perth post office boss accused of embezzling £150,000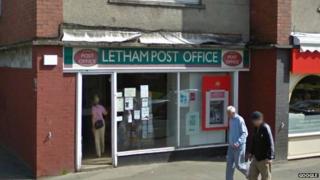 A post office manager is to stand trial accused of embezzling £150,000 from her work, an elderly woman and a charity.
Carol Oswald is alleged to have taken more than £139,000 while manager of the Letham Post Office on Perth's Rannoch Road, over a period of five years.
She is also accused of stealing £8,000 from an 81-year-old woman and £10,500 from community environment charity project Letham Climate Challenge.
The 53-year-old denies all of the charges, and will stand trial in April.
The offences are alleged to have taken place between 1 January 2008 and 6 December 2012.