Son of murdered Perthshire OAP wins £86,000 from killer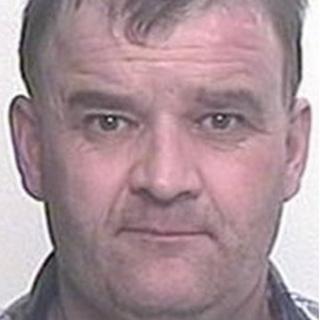 A man who murdered a pensioner in her Perthshire home has been ordered to pay £86,000 in compensation to her son.
William Kean was jailed for 22 years for murdering 80-year-old Jenny Methven at her cottage in Forteviot.
Her son David sued Kean for compensation, and the 50-year-old chose not to defend the action. He was ordered to pay £86,184.
Mr Methven said he was going to give the money to his mother's favourite charities.
At his High Court trial in 2012, Kean tried to claim Mr Methven was involved in the murder in February that year, but this was rejected by the jury.
Mr Methven, who had known Kean for 20 years, said he was unable to continue living in the home he had shared with his mother, and filed a civil action referring to the loss of her companionship and the distress he endured when thinking of her suffering.
He found Mrs Methven slumped in a chair in the kitchen with a bloodstained towel draped over her head, having been struck at least 11 times with a blunt object.
A massive police investigation eventually led to the arrest and conviction of Kean, from Blairgowrie, who had been close to the Methvens and had worked in their home in the run-up to the murder.
At the Court of Session in Edinburgh, Mr Methven's advocate Michael Stuart said Kean's lawyers had withdrawn from representing their client.
He also told the court that Kean, who had earlier lodged an appeal, had been advised that there was no basis in law to have his murder conviction overturned.
The court also heard that Kean was aware of the civil action, but had chosen not to come to the court to defend himself.
Lord Philip ruled in favour of Mr Methven, ordering Kean to pay £86,184.
Mr Methven, from Dunning, said he would donate the money to the Earl Haig Trust, the Perthshire Abandoned Dogs Society and Perthshire Gun Dog Rescue.