Man jailed for 'truly appalling' catalogue of abuse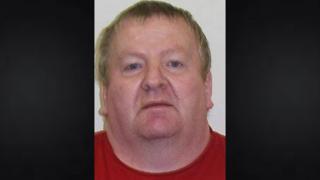 A Stirling man who repeatedly raped a woman and attempted to rape a four-year-old girl has been jailed for 12 years.
Stephen Craig, 52, committed the offences over the course of more than 20 years.
During sentencing at the High Court in Glasgow, a judge criticised social workers who said Craig was at low risk of reoffending.
Craig was also convicted of sexually abusing three other young girls.
His offences were committed between 1987 and 2011 at various addresses in Stirling and Glasgow.
The court heard during a trial that Craig repeatedly raped a woman over several years and physically abused her.
The physical abuse included constant derogatory name-calling, placing a knife at her throat and threatening to kill her.
'Truly appalling'
Judge Norman Ritchie QC told Craig he had been convicted of a "truly appalling catalogue of crimes" of violence and sexual abuse.
The judge praised Craig's victims for coming forward and told him: "The impact of your criminality on them has been profound and long-lasting.
"The risk assessment in the social work report states that you are at low risk of re-offending, I do not accept that.
"In fact the accuracy of that assessment is contradicted by the suggestion in the report that you need to be closely monitored after your release.
"Any reasonable person would accept that you present a risk."
Defence QC Frances McMenamin told the court: "My client's position remains the same as it was at trial. He continues to deny these offences."
Following the sentencing, DC Laura Robb who lead the Police Scotland investigation, said: "Today's sentence will hopefully give the victims some form of closure. I would like to thank each of them for coming forward and having the strength to report an appalling catalogue of sexual abuse by Stephen Craig.
"Craig will now be spending a considerable amount of time in prison, having failed to accept and admit the suffering he caused and forcing the five women to recount again what happened to them."