Body found on beach confirmed as missing teenager Ralph Smith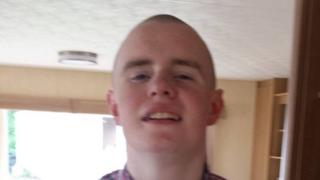 The body of a man discovered on a beach at Arbroath has been confirmed as missing 18-year-old Ralph Smith.
Mr Smith's body was found on the beach at Victoria Park on 26 March, a month after the teenager was reported to have fallen from cliffs at Arbroath.
A coastguard helicopter, lifeboats and coastguard rescue teams all took part in a search for the teenager.
Mr Smith's friends and family conducted their own searches of the coastline after the official operation ended.