Woman sentenced for stealing from Dundee pensioner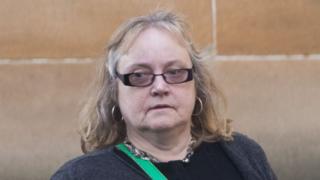 A Dundee woman who stole £2,590 from a pensioner who considered her to be his friend has been given a community sentence.
Rona Macdonald took the money from David Bowman, who had trusted her to help him with his banking.
The 59-year-old was found guilty of a single charge of theft following a trial at Dundee Sheriff Court.
Sheriff George Way ordered Macdonald to carry out 190 hours of unpaid work in the community.
Macdonald originally faced 19 charges alleging that she stole £11,430.20 from Mr Bowman.
However, 18 were found not proven after Mr Bowman, 77, told the trial he could not remember if they were authorised transactions or not.
The pensioner told Dundee Sheriff Court he had known Macdonald for "years" after meeting her in a pub and considered her a friend.
He said he trusted her to withdraw money for him because he was "too lazy" to go to the bank and did not know how to work a cash machine.