Walker injured by hit-and-run cyclist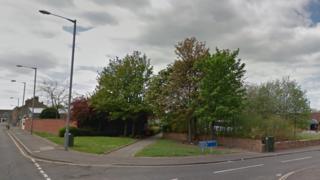 Police are appealing for information after a pedestrian was injured by a hit-and-run cyclist in Falkirk.
The person was knocked to the ground on the footpath on Etna Road, near Mandela Avenue, at 17:00 on Saturday.
The cyclist did not stop and continued towards Middlefield Industrial Estate after he collided with the pedestrian, who required medical treatment.
The suspect, who was riding a mountain bike, was described as being of regular build and wore a white cycling helmet.