Search for man whose prison licence is revoked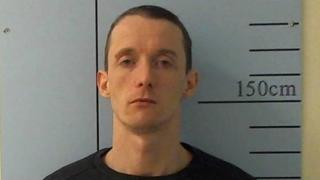 Police are searching for a 35-year-old man whose licence to leave prison has been revoked by the Parole Board.
James Michael McCafferty was released from prison in March and Police Scotland have been searching for him since 25 April.
Mr McCafferty is known to visit the Stobswell and Hilltown areas of Dundee and may be sleeping rough.
His description matches that of a man suspected of committing a series of sneak-in thefts in Dundee.
A 100-year-old woman was one of the pensioners targeted in the thefts, which were committed in the Stobswell, Hilltown and Douglas areas.
Mr McCafferty is described as being 5ft 6in tall, of slim build with short brown or fair hair.
The public are being warned not to approach him and anyone aware of his whereabouts is asked to phone 999.