Boy, 15, attacked by masked robber in Dundee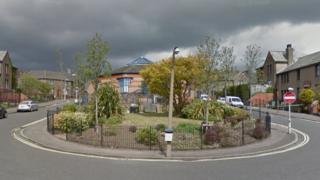 Police are appealing for information after a 15-year-old boy was assaulted and robbed by a masked teenager on a Dundee street.
Officer said the boy was robbed of a small amount of cash in the incident, and was left shaken, but unhurt.
The incident took place at about 22:30 on Sunday in Hindmarsh Avenue, between Fleming Gardens North and South.
The suspect was described as about 17 years old and 5ft 10 in tall, with a London accent.
He was wearing a black ski mask, black Nike jogging bottoms and a black hooded top with a large white Nike logo across the chest.