Man exposed himself to passing motorists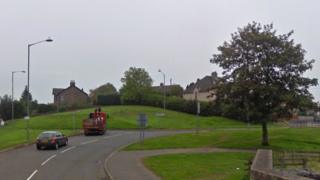 Police in Denny are investigating a report of public indecency after a man was seen flashing at passing motorists.
Drivers reported seeing the man exposing himself as he walked on the B818, near to Nethermains Road, at about 17:30 on Wednesday.
He was described as a white man in his 30s, about 5ft 9in tall, with a slim build and wearing a blue or grey hooded top and jeans.
Officers are continuing to carry out inquiries in the area.
Sgt Peter Dimberline said: "This is a fairly busy road with young children potentially travelling in vehicles, which passed the suspect, and this type of behaviour is completely unacceptable."