Fake snake false alarm for Scottish SPCA in Forfar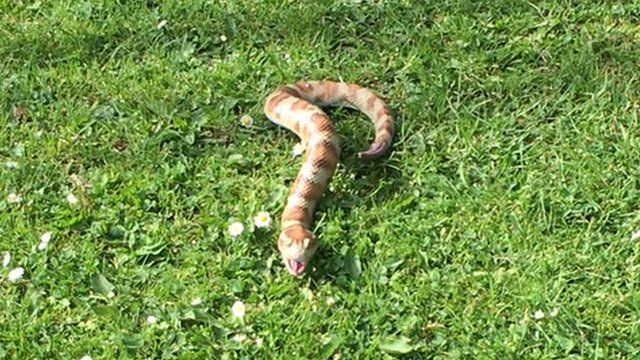 The Scottish SPCA was alerted by a member of the public to a snake in Forfar only to discover it was a plastic toy.
The animal welfare charity received a call saying there was an injured or possibly dead snake at Green Street Park.
It said the caller had been "too scared" to get any closer.
SSPCA animal rescue officer Coreen Hill said it was "always better to be safe than sorry."
She said: "I expected to be met with an escaped corn snake that had been attacked by a cat or dog, but instead I discovered it was made of plastic.
"The caller believed they had spotted a snake in the distance whilst at the park and was too scared to get any closer to investigate.
"They could only tell that it wasn't moving and had its mouth open.
"This job can be very tough as we deal with severely injured animals on a daily basis, so it's quite nice when something like this makes us smile."
Related Internet Links
The BBC is not responsible for the content of external sites.