Driver forced to swerve after objects dropped from bridge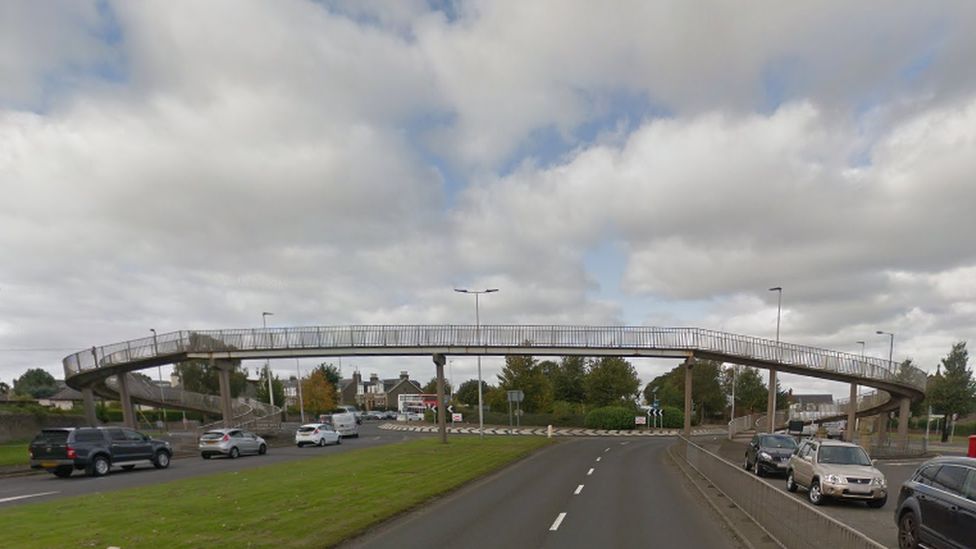 Police are hunting two teenagers who dropped objects onto a car from a pedestrian footbridge in Dundee.
The car's driver was forced to swerve during the incident, which took place at the Pitkerro Road roundabout on Kingsway East at about 19:30 on Friday.
Police said the two teenagers were part of a group of five people on the bridge at the time.
They were described as being aged between 14 and 16 and wearing blue hooded tracksuit tops.
A Police Scotland spokesman said: "Although the car was not damaged as the items were small, this caused the driver of the car which was struck to swerve.
"Fortunately traffic was light and no other vehicles were involved.
"However, the potential danger from this kind of reckless action cannot be overstated."
Related Internet Links
The BBC is not responsible for the content of external sites.