Woman racially abused by man in street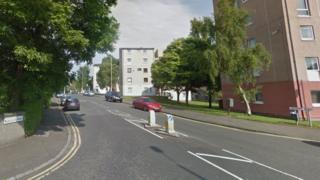 Police are appealing for information after a man made threatening and racially abusive remarks to an Asian woman in Broughty Ferry.
The incident took place at the Forthill Road end of Nursery Road at about 17:30 on Saturday.
Police said the woman walked away but the man crossed the street to follow her, causing her "considerable alarm."
The man, who may have been under the influence of drink or drugs, remained in the street for some time afterwards.
Officers said that the man was not known to the victim.
He was described as white, in his mid-40s, about 5ft 8in tall, of medium build and wore a teal T-shirt.