Woman admits stabbing taxi driver husband to death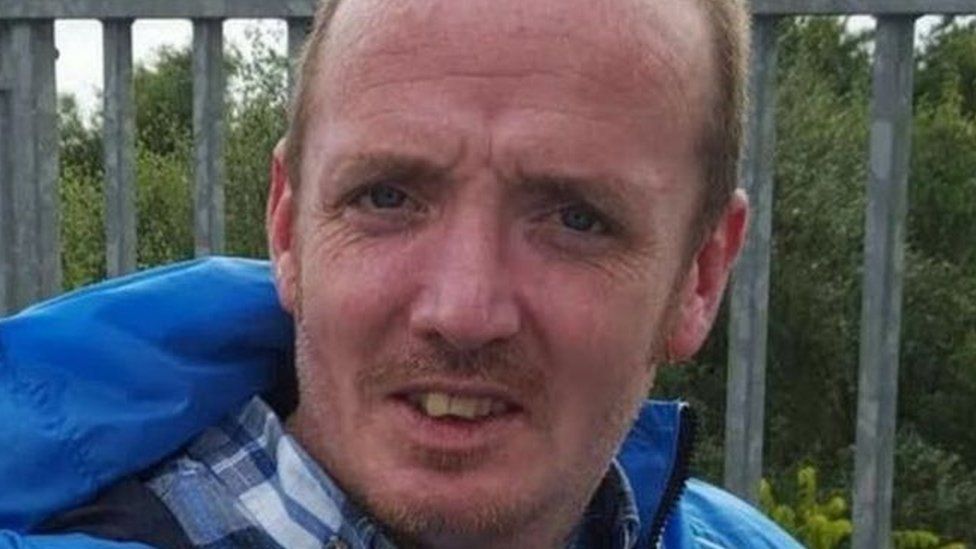 A mother-of-four who stabbed her taxi driver husband to death has been jailed for six years.
Louisa Anderson inflicted a single knife wound to her husband Douglas's right calf after an argument at their home in Perth in February.
The 36-year-old was originally charged with murder but prosecutors accepted her guilty plea to the lesser charge of culpable homicide.
Anderson's defence counsel earlier told a court it was a "totally tragic case".
The High Court in Edinburgh was told that Anderson had not meant to kill her husband and that she had said: "It was in the leg, he wasn't meant to die."
The court heard there was no suggestion of previous domestic violence from either side in the couple's relationship.
Advocate depute Jane Farquharson said Mr Anderson, 39, was described by friends as "a popular family man".
The court heard Mr Anderson got into a argument with his sister in a pub and called his wife to tell her what had happened.
Mrs Anderson subsequently got into a confrontation with Mr Anderson's sister and a friend outside the pub that was described as a "cat fight".
The couple were later heard at home arguing about Mr Anderson's sister.
Mrs Anderson's mother, who had returned to her own nearby home, was alerted to return to their house.
She went back to the house where she saw blood and her daughter making a 999 call kneeling over Mr Anderson.
The stab wound on his leg was found to have severed both an artery and a vein.
Defence counsel Ronnie Renucci told an earlier hearing it was "a totally tragic case".
He said Anderson loved her husband very much and told the court: "Even now she cannot envisage life without him."
Judge Lord Uist told Anderson: "You will now have to live with the fact that you unjustifiably took his life.
"I accept that you have been profoundly affected by what you did and have shown considerable remorse."
"You must understand that the crime which you committed involved the taking of another person's life by the use of a lethal weapon, even though you had no intention to kill him."
Related Internet Links
The BBC is not responsible for the content of external sites.