'Message in a bottle' abductor jailed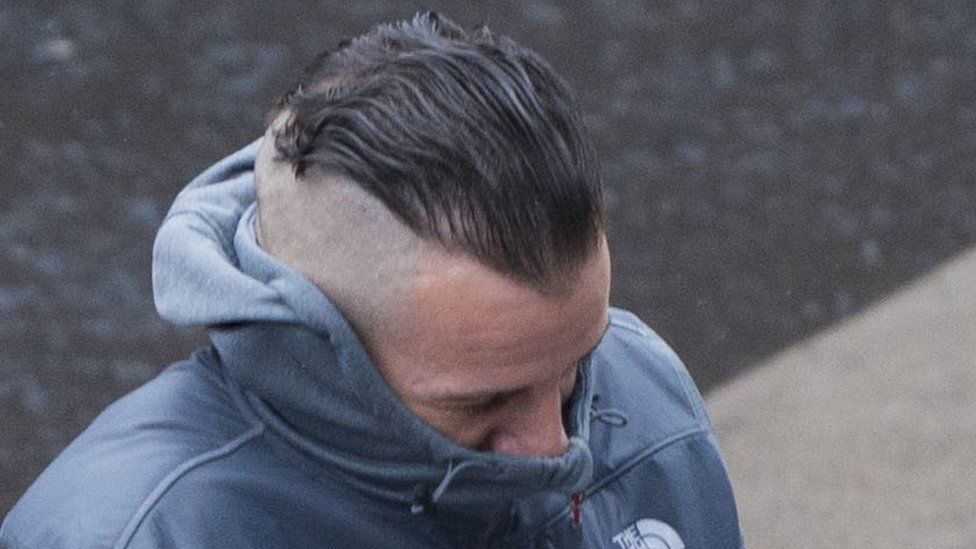 A man whose victim threw messages in bottles from a tenement after he abducted and attacked her has been jailed for 30 months.
John Lawson assaulted Klaudia Budzinska and locked her in his flat in Dundee after she tried to leave.
Ms Budzinska abandoned an attempt to escape down a knotted bed sheet from the fifth floor flat while Lawson slept.
Lawson, 35, previously admitted the offences at Dundee Sheriff Court.
The court was told Lawson had pinned Ms Budzinska down and choked her, before falling asleep.
Ms Budzinska put the first note in a bottle and threw it at a passerby who did not see it.
A second note was picked up by a man who looked up to see Ms Budzinska standing on a balcony making a "be quiet" gesture, running her finger across her throat and making a praying motion.
The note read: "Call police, he almost killed me. Don't buzz or knock. Kick the door in. Pls help."
Police officers attended the flat and found Ms Budzinska with bruises on her face and neck and a cut and swelling on her lip.
Lawson's solicitor Gary McIlravey said: "He's thoroughly ashamed of himself and is quite appalled by his behaviour.
"The complainer is still in a relationship with him, visits him weekly in prison and still lives in his flat."
Sheriff Alastair Brown said: "It's important that everybody understands that a man who compresses the throat or neck of his domestic partner and who comes before me can expect to be dealt with very seriously.
"I see that conduct repeatedly. It is dangerous, frightening and absolutely unacceptable."
Related Internet Links
The BBC is not responsible for the content of external sites.