Trial of man accused of Dundee double murder begins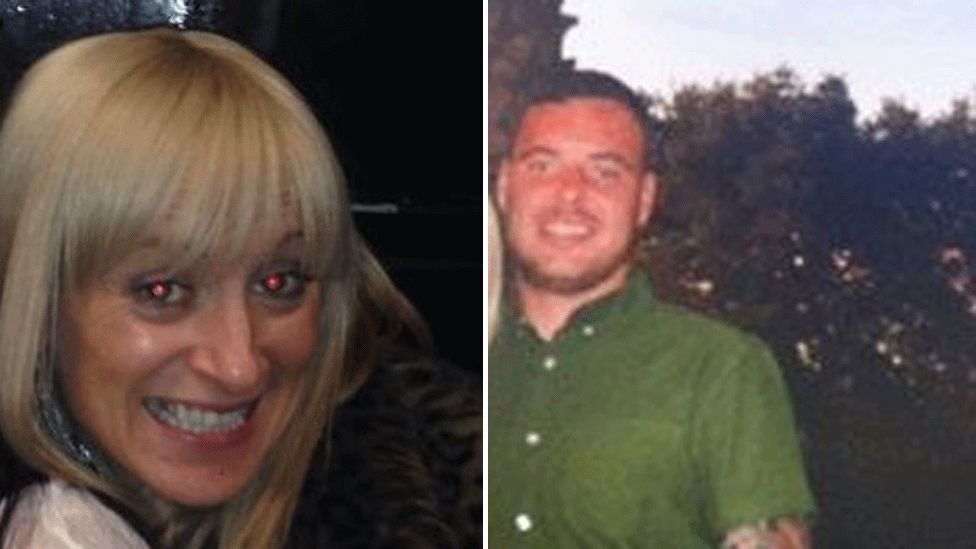 A man has admitted stabbing to death two people at a vigil for a teenager who had earlier fallen to his death from cliffs.
Robert Stratton, 43, denies murdering Julie McCash and David Sorrie, 32, and claims he was acting in self defence.
Relatives of Mr Smith had come together to comfort each other over their loss.
On the first day of the trial sales adviser Darren Wallace told the jury he saw Mr Stratton knife Ms McCash, 43.
He said that a disturbance broke out involving his mother Wendy McKinney, 44, and Mr Stratton's wife Lee Mary Kinney.
He said that Mrs Kinney was asked to leave a house in Drumlanrig Drive and after she left Mr Stratton appeared in the street carrying knives.
Mr Wallace told the court that he saw Ms McCash being injured shortly afterwards.
He added: "I thought it was a punch but he stabbed her. Rab ran towards her."
Prosecution lawyer Alex Prentice QC then said: "What happened next?"
Mr Wallace replied: "She said 'Darren he's stabbed us.' She collapsed onto the pavement.
"I ran into the house to shout she's been stabbed and my mum and the whole house came running out.
"She slumped to the ground. I shouted 'help Julie's been stabbed.'
"Everybody was just frantic trying to find out what was going on."
Later Ms McKinney told the court that she saw Mr Stratton "swinging" two knives.
She said that Mr Stratton came towards her and she had to put her foot up to "protect herself."
Ms McKinney went on to tell the jury how she tried to help Ms McCash.
"Julie was lying. I pulled her top off. I seen her wound. I took my top off and I packed it in the wound," she said.
"I slapped her on the face. I applied pressure. I tried to breathe into her mouth."
Cross examined by Mr Stratton's lawyer, Ms McKinney denied she had been part of a large group who had been shouting and banging on his door and being aggressive.
Mr Stratton denies two charges of murder and a charge of assaulting Ms McKinney.
He also denies assaulting his partner, Lee Kinney and of possessing cocaine.
His legal team have lodged special defences of incrimination and claim that he was acting in self defence in relation to the murder charges.
Jurors also heard a statement of agreed evidence.
In the statement, both prosecutors and defence lawyers agree that Mr Stratton stabbed Ms McCash and Mr Sorrie and that the pair died as a consequence of their injuries.
The trial, before judge Lord Beckett, continues on Friday.
Related Internet Links
The BBC is not responsible for the content of external sites.