Good Samaritan injured in street attack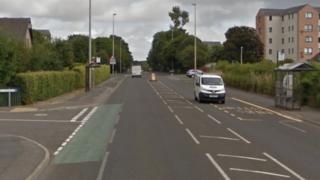 Police are appealing for information after a 63-year-old man was attacked by another man he was trying to help in Arbroath.
The victim sustained facial injuries and was left "badly shaken" after attempting to assist the man.
The incident took place at about 01:30 on Saturday at the junction of Antiquary Gardens and West Way.
Officers said the assailant appeared to be heavily under the influence of alcohol at the time.
The suspect was described as white, in his early 20s, about 5ft 8in tall, and was of medium build and bearded.
He had mousey brown hair and wore a black zip-up jacket.