Police investigate Tay Road Bridge mystery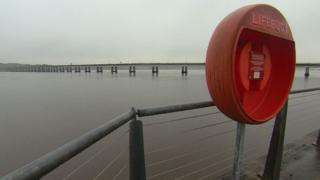 Police have made an appeal for information after a man was spotted jumping from the Tay Road Bridge.
The incident took place at about 15:40 on 1 January.
The man was described as white, in his 50s, wearing a dark tammy style hat, a large black winter coat over a dark green jumper or shirt, grey jeans, and black shoes.
He was also seen to be smoking a cigarette he had taken from a tobacco pouch.
The man had been seen walking onto the bridge from the Dundee end.
Officers said no one has been reported missing who matches the man's description.
They have asked anyone with information about the man to contact them while the search for him continues.