New witness sought in Dundee hit and run inquiry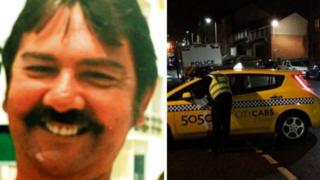 Police investigating the death of a pensioner following a hit and run in Dundee are appealing for a key witness to come forward.
John Ogston, 67, was hit by a vehicle on Mains Road, near Bayne Square on 1 January at about 23:00.
Detectives now believe the collision took place several minutes earlier than first thought and want to trace a potential witness who appeared on CCTV.
Police say they have seen one person who "must have" walked past Mr Ogston.
They say that nothing suggests their involvement but this person is key to the inquiry.
Mr Ogston was believed to be walking with a female who left him at Mid Road to walk the rest of the way home.
He is then understood to have fallen onto the road and, shortly after, been run over by a car that then drove off.
Police have not been able to identify the vehicle or the driver.
Det Ch Insp Iain Wales said: "If you know what has happened to John please, please come forward for the sake of the family.
"There is one person we have seen on CCTV who walked down Mains Road on the pavement who must have walked past John, probably just after the collision with the car.
"If you were walking down Mains Road around 23:10 on New Years Night you may have vital information."