Dog found abandoned in stranger's work van in Alloa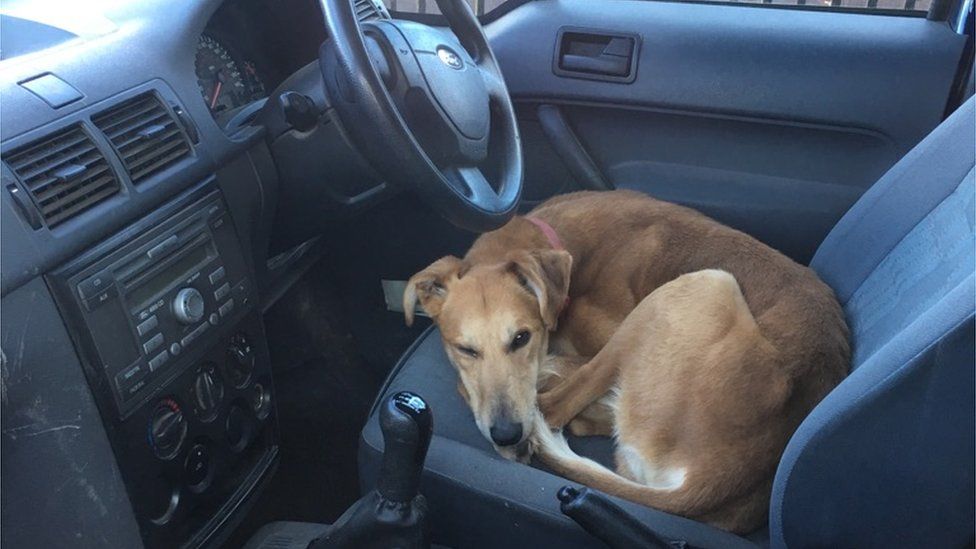 The Scottish SPCA is investigating after a dog was abandoned inside a stranger's work van.
The animal charity was alerted on Sunday morning after a driver was seen stopping outside a property and putting the dog into the front seat of the unlocked vehicle before driving away.
The dog had no links to the owner of the van.
The charity named the dog Kenny and is reviewing CCTV to try to find out who abandoned the animal.
The incident happened at about 10:30 on Kersie Terrace in South Alloa.
Scottish SPCA inspector Louise Seddon said: "The caller saw a car drive down her lane, turn around and stop by her husband's van before driving off and abandoning the dog.
"The male dog has a great temperament, however he was slightly lean. He is currently in the care of our centre in Lanarkshire where he has been named Kenny.
"We are reviewing CCTV footage from the area. We're urging anyone who recognises Kenny to get in touch with any information."