Public warned over car park distraction thefts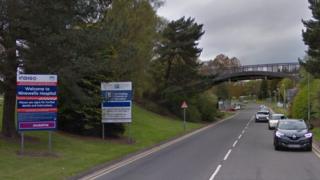 Police have warned the public to be vigilant after pensioners were targeted in distraction thefts in car parks in Dundee and Montrose.
The thief grabbed and stole valuables after asking for change of a £1 coin.
The incidents took place at Ninewells Hospital, two supermarkets in Dundee and a supermarket in Montrose.
The thief was described as being an eastern European woman, but police cannot confirm if it was the same person on each occasion.
A Police Scotland spokesman said: "Our advice is not to engage with anyone you are unsure of if you are approached in a car park.
"If you are asked for change, it is not rude or impolite to decline, and do not feel pressured into doing so."