Dunblane survivors send support to Parkland school shooting students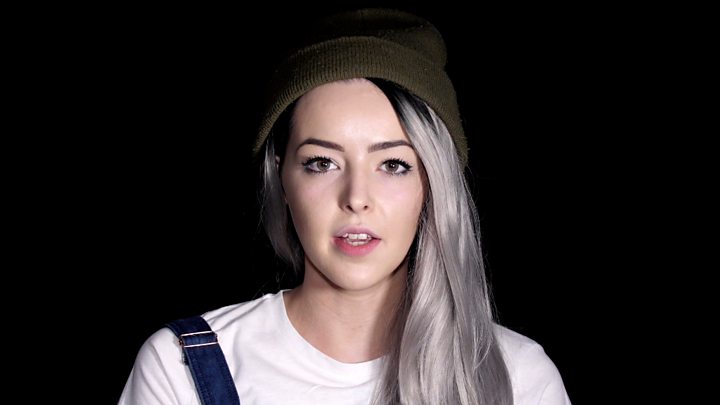 Survivors and relatives of the Dunblane tragedy have sent a message of support to students affected by the Parkland school shooting in Florida.
A letter was sent to Marjory Stoneman Douglas School on the 22nd anniversary of the Dunblane murders.
Ten family members of victims and survivors also recorded a video message entitled Dunblane Stands With Parkland.
Students at the US school have demanded tougher gun laws after 17 people were killed in the attack on 14 February.
In the message, first published on Buzzfeed News, the Dunblane families offered their "total support".
Jack Crozier, the brother of 5-year-old Emma who was killed in the tragedy, features in the video. He told BBC Scotland the latest US shooting felt different.
He said: "This felt quite different because the reaction afterwards wasn't the same.
"It wasn't the parents and lawmakers speaking out, it is the students who are standing up for themselves this time.
"And the parallels were so apparent - 17 lost at Parkland and 17 lost at Dunblane - it just really struck home and we felt that this time we really had to show support."
Mr Crozier said he thinks the younger generation in Dunblane is now ready to take on the responsibility for campaigning from their parents.
He said: "I was two years old when Dunblane happened. It was my parents and the parents of the rest of the people involved in Dunblane that campaigned 20 years ago.
"Now it's the young people in America that are standing up and it's the young people in Dunblane that are saying 'we support you', as well as all the parents.
"I've not got the baggage of the campaigns from previous years and the difficult times they all had to go through.
"I've just got the optimism and that's what we hope can shine through."
The video's contributors also include Pamela, Andrew, and Alison Ross, the mother, brother and sister of five-year-old Joanna Ross, one of the children murdered in Dunblane.
The message says: "We have watched and listened with tremendous admiration as you have spoken out for what you believe should happen now, a significant change of attitude towards the availability of guns in your country."
Thomas Hamilton shot and killed 16 children and their teacher in Dunblane Primary School, before turning the gun on himself on 13 March 1996.
It remains the deadliest firearms atrocity ever committed in the UK.
The letter says: "The gunman owned his four handguns legally, and we knew it had been too easy for him to arm himself with lethal weapons.
"Like you we vowed to do something about it.
"We persuaded British lawmakers not to be swayed by the vested interests of the gun lobby, we asked them to put public safety first and to heed what the majority of the British people wanted.
"Most politicians listened and acted.
"Laws were changed, handguns were banned and the level of gun violence in Britain is now one of the lowest in the world.
"There have been no more school shootings."
Never Again
Gunman Nikolas Cruz entered Marjory Stoneman Douglas High School and killed 17 students in seven minutes.
Two days later, survivor Cameron Kasky became the first person to use the hashtag #NeverAgain on Twitter.
A demonstration called March For Our Lives will take place on 24 March in Washington DC, in which students, including those from Parkland, will demand an end to gun violence in schools.
The Dunblane families' message said: "We want you to know that change can happen.
"It won't be easy, but continue to remind everyone of exactly what happened at your school and of the devastation caused by just one person with one legally-owned gun.
"Tonight we will be lighting 17 candles for those who died in Dunblane and will be remembering the 17 who lost their lives in Parkland.
"Our thoughts will also be with every other victim of gun violence.
"We offer you our total support for the March for Our Lives and sincerely hope you achieve success. It can be done. #NeverAgain."