Row over Tayside health board's use of charity fund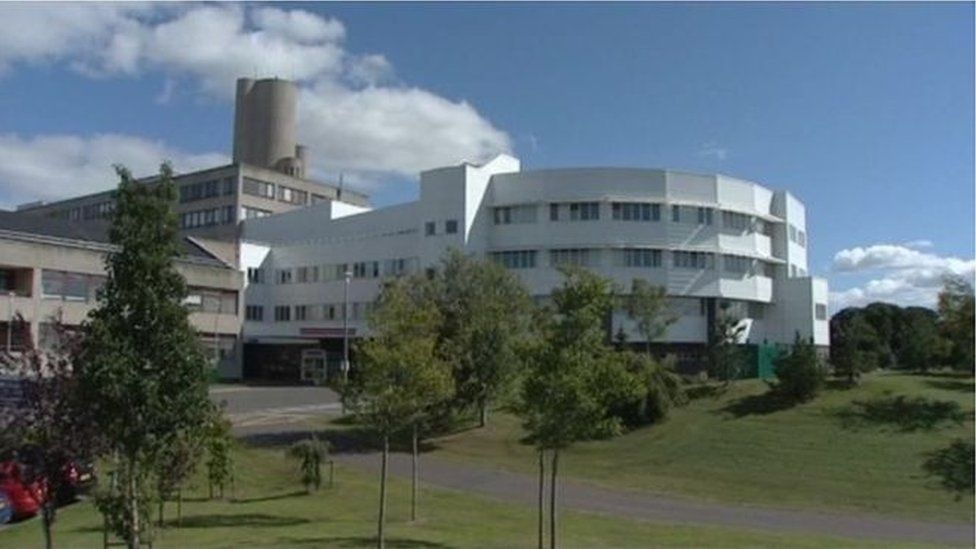 Scotland's health secretary has been urged to step in to settle a row over NHS Tayside's use of charity funds.
It has been claimed the health board used cash from an endowment fund to cover planned expenses including new computer systems in 2014.
Politicians say there was an "apparent misuse" of funds, but the health board insists it was "appropriate".
The Scottish government said an external review of NHS Tayside's governance was under way.
And a spokeswoman for the charity watchdog, the Office of the Scottish Charity Regulator, said they were "considering the matter further".
MSPs on Holyrood's public audit committee have been conducting a probe into financial governance at the Tayside health board, which has had to be propped up by tens of millions of pounds in "brokerage" loans from the government in recent years.
The latest dispute centres on the Tayside NHS board endowment fund, a registered charity which holds funds from donations and legacies for use over and above services covered by the health board's core funding.
The endowment fund defines this as including small items for individual patients, staff training and improvements to facilities, or purchase of equipment "which is additional to that which would be provided in the course of normal service delivery and paid for out of core funding".
Concerns about how cash from the fund has been used have been raised by the Herald newspaper, which quoted a former NHS director as saying some spending in 2014 was "not appropriate".
The annual accounts of the endowment fund for 2013/14 noted that during that year, "Tayside NHS board was faced with a funding deficit, and trustees were asked to retrospectively fund projects already approved by the board and for which expenditure had been incurred".
An existing policy ban on such retrospective approval for spending had to be lifted for a month to do this.
The accounts noted that "various projects were identified where trustees could have provided funding" and £2.71m ultimately being reimbursed to the health board that year.
The Herald said much of this money was used to "bankroll a back office computer system".
NHS Tayside denied this, with chairman Prof John Connell saying the cash was spent on "new, patient-facing approaches".
He said the projects, which included "telehealth video technology for patients" and electronic booking systems, were "appropriate for endowment funding" and were "directly benefited patients by improving their experiences".
However, Prof Connell said he would "like further assurance" on the point of the decisions being made retrospectively.
Scottish Conservative leader Ruth Davidson Tweeted that the case was a "real shocker", saying: "The health secretary's local NHS board suspending constitutional protections so a charity endowment can be raided to pay for an IT system - investigation needed".
Scottish Labour said the claims were "truly shocking", saying Health Secretary Shona Robison "must launch an urgent investigation into the apparent misuse of these donations".
Health spokesman Anas Sarwar said: "The fact that an NHS health board in the 21st century is having to effectively prop itself up with charitable donations given in good faith is simply outrageous.
"Shona Robison has repeatedly ignored the crisis at NHS Tayside, despite it being in her own backyard. Her head-in-the-sand incompetence cannot go on any longer."
The Scottish Lib Dems said the latest row added to the "major question marks over financial management in NHS Tayside".
Health spokesman Alex Cole-Hamilton said Ms Robison "must meet with the health board immediately to reassure the public and ensure that a plan is put in place to get NHS Tayside back on track".
A Scottish government spokeswoman said: "Details of NHS Tayside's retrospective use of endowment funding will form part of the externally-led review of the governance of NHS Tayside finances and we expect the board to consider their findings carefully and comply fully with any recommendations.
"NHS Scotland endowment funds operate within legal frameworks regulated by the Scottish Charity Regulator and the Scottish government expects trustees to comply with the requirements of the legislation."
Related Internet Links
The BBC is not responsible for the content of external sites.