Man loses five-figure sum to Sim card scammers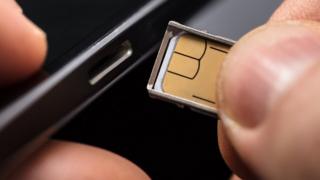 A man from Angus has lost a five-figure sum of money after falling victim to a mobile phone Sim card fraud.
Police said the fraud originates from when the victim's personal details are obtained through computer malware.
A business bank account is set up in the victim's name and their mobile phone company is informed by fraudsters that the victim's mobile phone is lost.
A new Sim card is activated, and funds can be moved from the victim's current account to the fake business account.
Police said that contact details and security questions may be changed with the phone provider to frustrate and hinder the victim from reporting the fraud.
Officers have advised the public to always make sure suitable anti-virus software is installed and computer firewalls are switched on.