Cash boost for V&A Dundee's Mackintosh tearoom restoration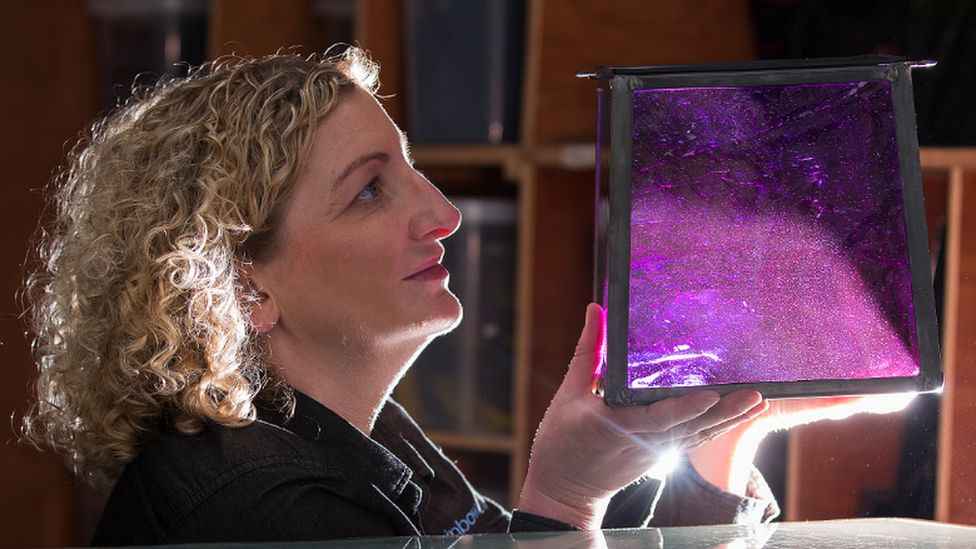 A project to restore and redisplay a Charles Rennie Mackintosh tearoom interior at V&A Dundee has received a £300,000 funding boost.
The museum and Dundee City Council are working with Glasgow Museums, which rescued the Oak Room interior from destruction in 1971.
Mackintosh designed the Oak Room of the Ingram Street tearoom in 1907.
The tearoom will include new replica glass lamps based on the remaining glass from Mackintosh's original tearoom.
The latest funding is comprised of £200,000 from the Art Fund and £100,000 from the Scottish government.
The museum's director Philip Long said: "The project to conserve and restore an entire interior by Charles Rennie Mackintosh, unseen for nearly 50 years, has been one of the most exciting parts of creating V&A Dundee.
"As a designer, architect and artist, Mackintosh is of worldwide significance.
"He has been an inspiration to very many designers from the moment his work was first seen through to today, including the architect of V&A Dundee, Kengo Kuma."
The Oak Room conservation project, which was announced in July 2015, received an initial grant of £400,000 from the Heritage Lottery Fund.
The Oak Room was the largest Charles Rennie Mackintosh interior for Miss Cranston's Ingram Street Tearooms in Glasgow.
The 44ft (13.5m), double-height room is acknowledged as one of his key works, informing his design ideas for the Glasgow School of Art Library, which was completed in 1909.
When the tearooms were removed from Ingram Street each room was numbered, each wall given a reference, and each piece of panelling coded.
Plans and elevations of the rooms were drawn to show how everything fitted together.
Glasgow Life chairman David McDonald, said: "The Oak Room at V&A Dundee is a fantastic example of joint working and we are thrilled that we can bring back this lost gem for public display in the year of Mackintosh's 150th anniversary.
"The room consists of hundreds of individual wooden and stained-glass parts and uncovers Mackintosh's ingenuity for creatively arranging interior spaces into complete works of art.
"We look forward to this exciting collaborative project being enjoyed by audiences near and far."