Appeal lodged over Graham's dairy Airthrey Kerse plan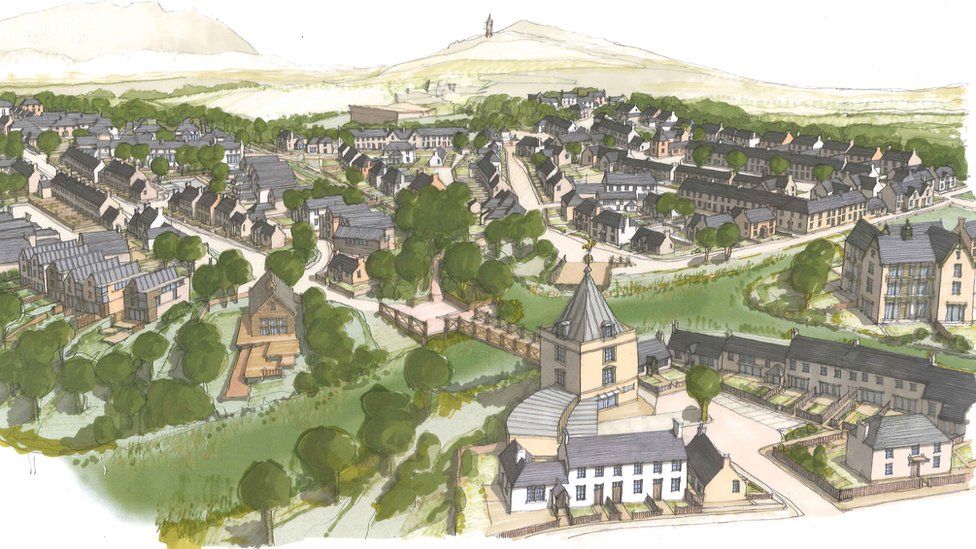 An appeal has been lodged against the Scottish government's decision to reject plans for a 600-home development at Airthrey Kerse in Bridge of Allan.
The appeal has been submitted to the Court of Session by Graham's The Family Dairy and McTaggart and Mickel Homes.
The companies say that the decision was "based on irrelevant information being taken into account."
That decision was upheld by Scottish ministers in June.
The Court of Session cannot reverse the decision but it can force ministers to reconsider their position.
The dairy had planned to use the development to finance a new facility in Stirling.
It said the Scottish government ministers' decision was "not within the powers of the Town and Country Planning (Scotland) Act 1997."
The dairy's managing director Robert Graham said that there were "compelling grounds" for the appeal to be lodged.
More than 440 letters of objection were originally submitted. The plans attracted 76 expressions of support.
Alasdair Tollemache, Green councillor for Dunblane and Bridge of Allan, said the decision to appeal the ruling was "disappointing."
He said: "The local community want closure on this and an acceptance that this vital piece of green belt has been protected from development."