Patients 'safe' after Stracathro Hospital fire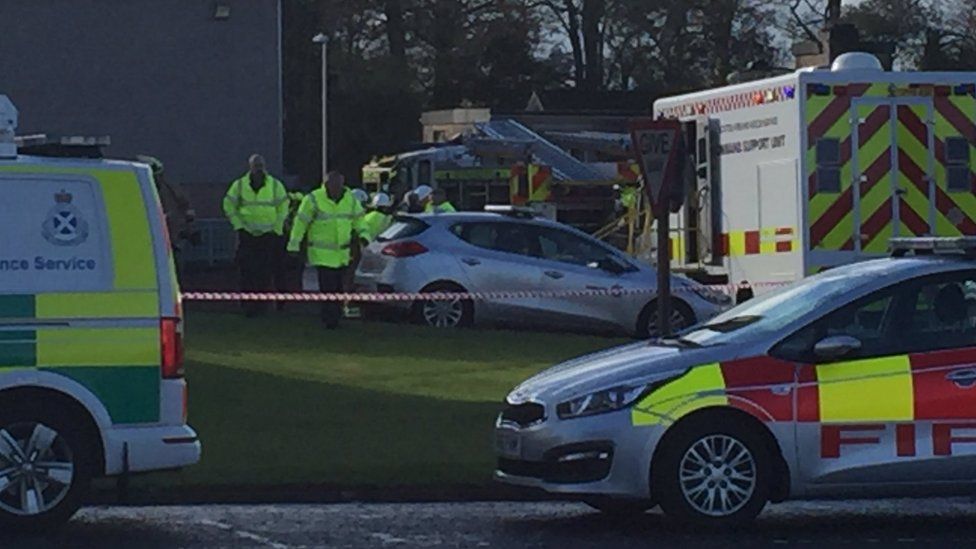 Patients and staff have been evacuated from a building at a hospital in Angus after fire broke out.
The incident was reported at the Stracathro Hospital near Brechin at about 11:30.
NHS Tayside said all patients and staff were safe.
Firefighters remained at the scene dealing with the fire, which affected the roof area of the hospital's B block. The fire was successfully put out.
Two surgical procedures being carried out in the theatre suite of the hospital continued and were concluded safely.
All surgical procedures and radiology appointments scheduled for Tuesday have been cancelled.
A decision on appointments later in the week will be made after a further assessment by hospital staff.
NHS Tayside chief executive Malcolm Wright said: "The hospital's response and evacuation plan worked very well and patients and staff were evacuated quickly and safely.
"I would like to thank all staff and our emergency service colleagues for their response today which demonstrated the true professionalism of all agencies involved."