Witness appeal after teenager assaulted in Dundee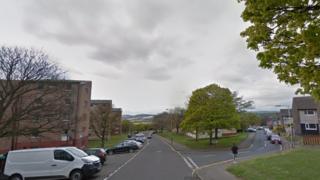 Police have appealed for two witnesses who helped a 15-year-old boy after he was seriously assaulted in Dundee to come forward.
The teenager was treated in hospital for a facial injury after being attacked in Spey Drive, Menzieshill, at about 15:45 on 16 November.
Officers said they were following a positive line of inquiry in relation to the incident.
They want to trace a man and woman who came to the boy's aid.
The man, who wore a white T-shirt and said he was not from the local area, stopped his car at the junction of Spey Drive and Deveron Terrace.
The woman, who had shoulder-length, bobbed hair, handed the boy a £5 note that he had dropped during the assault.