Perth flat blaze did not cause man's death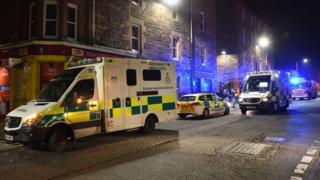 Police say there are no suspicious circumstances surrounding the death of a man after a fire in Perth.
An investigation concluded that the man did not die as a result of the blaze in St Catherine's Square on 18 November.
The man was removed from the property and received medical attention at the scene, but died a short time later.
Jason Hughes, 36, who has been charged with wilful fireraising at the building, is expected to re-appear at Perth Sheriff Court this week.