Two arrests after boy dies in Cardiff fatal fire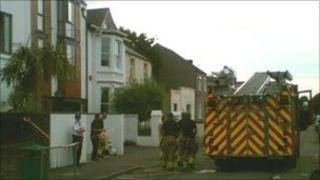 A man and a woman have been arrested on suspicion of the murder of seven-year-old Yaseen Ali, following a fire at a house in Cardiff last week.
Yaseen's body was discovered after the fire at his home in Severn Road, in the Canton area of the city.
Three other people were taken out of the house by fire crews and were treated at the scene.
A 36-year-old man and a 31-year-old woman are being questioned at a Cardiff police station.
Anyone with information is asked to contact police on 02920 222111 or Crimestoppers on 0800 555111.