S4C chief executive Iona Jones leaves her post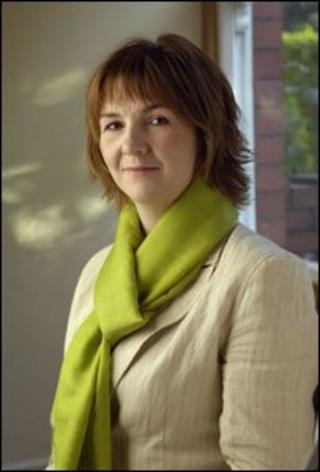 The chief executive of Welsh-language television channel S4C, Iona Jones, has left her post.
In a statement, the broadcaster said Ms Jones was no longer in her job after a meeting of the S4C authority.
It read: "The authority's members would like to thank Iona Jones for her service to S4C. There will be no further comment."
According to reports this month, the UK Government is planning to cut S4C's budget by 25% over the next four years.
Ms Jones was the first woman to become the chief executive of S4C and the fourth chief executive in the history of the channel that was established in 1982.
She began her career in broadcasting as a journalist with BBC Wales, before becoming editor of the evening news programme Newyddion.
She joined S4C in 1995 as director of corporate affairs. She moved to ITV Wales in 2000 and returned to S4C in September 2003 as director of programmes.
Broadcasting
Last week, the Media Guardian website reported both "sources close to the channel" and the Department for Culture, Media and Sport (DCMS) as saying the UK government would cut S4C's £100m grant by 6% a year for the next four years.
S4C said it was unaware of any specific proposals but the report has raised concerns about the future of broadcasting in Wales.
The DCMS declined to comment, saying that decisions on departmental spending would be set out in the Comprehensive Spending Review, due in the autumn.
The channel received a grant of £101.647m from the DCMS for 2010.
Ms Jones was born in Haverfordwest, Pembrokeshire, and was brought up in Lampeter, Ceredigion, before moving to Cardiff with her family when she was six.