Call to explain S4C chief Iona Jones' exit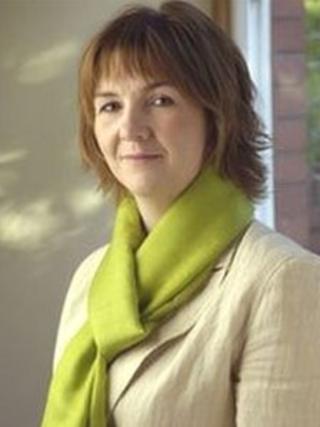 The reasons behind the sudden departure of S4C's chief executive should be made public, says the Welsh language channel's former head.
Huw Jones said the information released by S4C so far about Iona Jones' exit had been "insufficient".
The chair of the S4C Authority, which oversees the channel, said on Thursday he would not go into "personal details regarding just one individual".
Major changes will now be made to the way the channel is run.
Authority chair John Walter Jones has said S4C will no longer be run with "due separation" between the authority and top management.
But former chief executive Huw Jones told BBC Radio Wales: "I think, first of all, we should know why Iona has gone and the information we have been given so far is insufficient.
"There's a suggestion isn't there from the interview we've just heard [with John Walter Jones] that this has something to do with the nature of the governance of the organisation.
"If that's the case let's have the debate in public. This isn't a private organisation, it's publicly funded and it's a very important institution for the Welsh language and, as you say, it's got important challenges ahead of it."
Mr Jones said it was not easy to self regulate but it was "not impossible" and that is "what S4C is required to do".
"I am concerned in that last interview to hear the words "due separation" - that it's not going to exist," he said.
"There has to be due separation between the authority and the executive - the question is what's the nature of that separation.
'Proper separation'
"The chief executive needs to be there to lead the organisation and the authority needs to be there to oversee."
He added: "I think it's it's important for Welsh politicians in the assembly to take notice of what's happening at S4C and express their views.
"There's a limit to what any politician can do if a broadcaster does have this proper separation from government which it has as a result of a legislated funding formula."
The S4C Authority chair said on Thursday he was aiming for "a spirit of co-operation and stability between the authority, the staff here in S4C and the production industry out there".
He said the station would be advertising for a new chief executive "to lead the channel into the future in very challenging times" but that an interim chief executive "may well be appointed".