No prosecution for former BBC Wales executive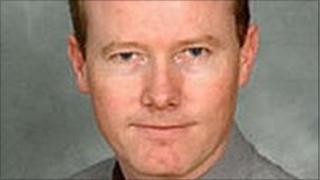 A former BBC Wales executive will not face prosecution after an investigation into theft allegations.
Toby Grosvenor left his post as head of operations in Cardiff in 2005.
Since then, he has repaid the BBC a total of £315,000 after legal proceedings were issued against him.
The Crown Prosecution Service said after considering files from a police inquiry there was insufficient evidence to proceed.
Mr Grosvenor was questioned as part of a South Wales Police investigation into allegations of theft from his employer in June 2005.
A CPS spokesperson confirmed that they were no longer pursuing the case.
In a statement, the spokesperson said: "Following a thorough and detailed investigation by South Wales Police, a substantial file of evidence was presented to the Crown Prosecution Service (CPS) in relation to allegations against Toby Grosvenor.
Money recovered
"After careful consideration of the evidence on the basis of all reasonable lines of inquiry being followed, the CPS considered that under the code for crown prosecutors, there was insufficient evidence to warrant a reasonable prospect of conviction."
Responding to the decision, a BBC spokesperson said: "We note the CPS's decision not to prosecute Toby Grosvenor.
"Following Toby Grosvenor's resignation in March 2005, the BBC brought legal proceedings against him and has recovered the full amount that we believe he wrongly authorised together with legal costs.
"In total, this has amounted to £315,000. "
Mr Grosvenor was a member of the BBC Wales management board, and responsible for 330 operational staff at the time of his departure in 2005.