S4C should be closer to Welsh assembly, says minister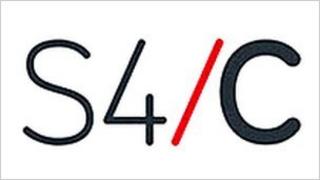 S4C should develop a closer relationship with the government in Wales, Heritage Minister Alun Ffred Jones has said.
The minister said the prospect of devolving broadcasting in Wales to the Welsh assembly should be discussed.
His comments come as the S4C authority is under pressure to explain why chief executive Iona Jones left the channel.
The minister will visit the eisteddfod later, which reported a record 25,000 visitors to Ebbw Vale on Sunday.
Mr Jones said: "The Ian Hargreaves report, which we commissioned as a government, does suggest that S4C should align its strategies closer to those of the government in Wales and I think we should develop that relationship."
He said he was not in favour of "devolving S4C on its own" but added: "I think you have to look at the whole issue of broadcasting and then I think there is a discussion to be had around that."
He added: "I'm not stating government policy here, but I'm saying there is definitely room for discussion and review of the present set-up with regards to S4C, but only in the wider context of broadcasting in Wales."
Iona Jones was the first woman to become the chief executive of S4C when appointed five years ago, and the fourth chief executive in the history of the channel which was established in 1982.
She left her position last week unexpectedly, after a meeting with the Welsh-language channel's governing body, the S4C authority.
Arwel Ellis Owen has been appointed the interim chief executive.
The heritage minister welcomed his appointment, saying it would bring "stability".
He said he did not know why Ms Jones had left her role, adding: "The chairman and authority will have to explain their position at some point."
Last week, S4C Authority chair John Walter Jones told BBC Wales: "I'm not going to go into personal details regarding just one individual. I have no further comment to make on personal matters concerning Iona.
"I just want to thank her for her contribution."
The minister said S4C had done an important job over the last 30 years and was "an integral part of any strategy around promoting the Welsh language".
'Important player'
He said: "It matters how it is run... and matters that it is effective and delivers for audiences and Wales in general."
Last month, the Media Guardian website reported both "sources close to the channel" and the Department for Culture, Media and Sport (DCMS) as saying the UK government would cut S4C's £100m grant by 6% a year for the next four years.
The channel received a grant of £101.647m from the DCMS for 2010.
Mr Jones said: "S4C is an important player and the government in London has to be very, very careful, if they are going to chop the funding indiscriminately.
"It would suggest therefore that they don't regard the Welsh language and Welsh culture as being of great importance."