Gwynedd, Ceredigion schools with no pupils still open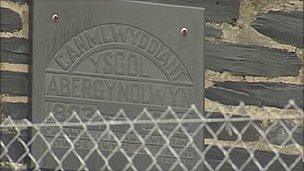 Two more primary schools in Wales are technically open despite having no pupils.
Last week Education Minister Leighton Andrews said Carmarthenshire council's decision to keep Capel Iwan, near Newcastle Emlyn, open was "bonkers."
Now Gwynedd and Ceredigion councils have confirmed they each have a primary school without pupils.
The councils said both would now be closed after parents had withdrawn their children.
Although Ysgol Abergynolwyn near Tywyn in Gwynedd and Mydroilyn Primary School near Llanarth in Ceredigion were earmarked for closure in the future, they were due to welcome pupils back in September.
But parents have decided to send their children elsewhere.
Both councils said the statutory process to close them was now underway.
Most staff at the schools have been redeployed, although a caretaker is still employed at Ysgol Abergynolwyn for an hour each day.
Both authorities, however, will still need to fund maintenance of the schools.
Ceredigion council said the costs were "relatively minimal - but difficult to quantify precisely, at this stage".
Carmarthenshire Council came under fire recently after it emerged Ysgol Capel Iwan would open next term even though it had no pupils.
Parents of the five children due to return to the school in September withdrew their children amid concerns it would be closed the following year.
The council confirmed a budget of £110,000 had been allocated to the school, whose headteacher would be at work in September in case any pupils did turn up.
It said the statutory process for closing the school, which involves public consultations and can take around a year, had yet to be started.
Mr Andrews said the issue raised fundamental questions about strategic leadership in local authorities, who are responsible for the delivery of education services.
He also announced a consultation on proposals to speed up the school closure process.
A spokesperson for Ceredigion council said: "Ceredigion does have a primary school that, technically, will have no pupils between the start of the new term in September 2010 and the new calendar year.
"Ceredigion County Council had decided, earlier this year, to propose closure of the primary school at Mydroilyn from 1 January 2011.
"In the interim, however, parents decided that they might as well introduce their children to alternative schools in September rather than wait until January."
A spokesperson for Gwynedd Council said it received a request from the governors, pupils, parents and staff of Ysgol Abergynolwyn for the 12 pupils who attended in July to move to Ysgol Bryncrug from September.
It said this was because the council had plans to establish a new area school in the Dysynni area which would involve the closure of schools at Abergynolwyn, Bryncrug, Llwyngwril and Llanegryn.
"This process of formal statutory consultation came to an end on 30 July and the matter will now be considered by councillors in the autumn for a decision," said a spokesperson.