Former assembly civil servant to review S4C management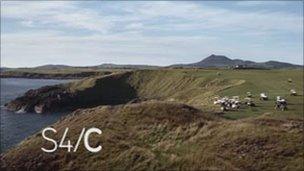 A former top civil servant is to conduct a review of the way S4C is run.
Sir Jon Shortridge, who was permanent secretary to the assembly government, will appraise the management of the channel over the next six weeks.
The channel's chief executive Iona Jones left unexpectedly after five years last month, while there are reports its budget will be cut by 25%.
The S4C Authority said it had asked Sir Jon to review its corporate governance arrangements.
The 62-year-old was the assembly government's first permanent secretary and led the civil service in Wales for nearly a decade, until 2008. He was knighted in 2002.
The S4C Authority is accountable for the Welsh language channel's output and its overall management but is not involved in day-to-day decision-making.
In a statement it said: "The review is expected to be completed in six weeks with the aim of building on current good practice while also reflecting current developments in governance in a modern public body.
"The new arrangements will replace a system of corporate governance known as 'Arwahanrwydd' (Separation) put in place by the authority in 2006.
"The review is part of a wider appraisal by the authority of S4C's activities."
Related Internet Links
The BBC is not responsible for the content of external sites.