Ex-MP Lembit Opik denies Labour defection plan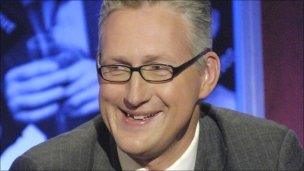 Former Liberal Democrat MP Lembit Opik has denied that he is planning to defect to Labour.
Mr Opik, who lost his Montgomeryshire seat in May's election, dismissed newspaper speculation that he is planning to switch political allegiance.
It follows former Liberal Democrat leader Charles Kennedy also dismissing talk of his defection.
Mr Opik said he still hopes to be Lib Dem candidate for mayor of London.
He was responding to a report in the Daily Express which suggested he was considering a move to the Labour party.
Mr Opik said: "Much as I love my friends in the Labour party, I'm not planning to move in with them politically.
"It's worth pointing out that I'm planning to be the Lib Dem candidate for mayor of London and that would be rather difficult if I was a Labour member.
"There seems to be a case of 'defectitis' in the media but happily myself and Charles Kennedy appear to be immune to this ridiculous obsession.
He added: "I'm happy with my leadership and with my party. After all it would be a shame to leave the Lib Dems now they are in charge for the first time in 100 years and that really would be a defective strategy rather than a defecting one."
Mr Opik was one of the Commons' best-known characters before losing his mid Wales seat in May to the Conservative candidate Glyn Davies.
Since then he has tried his hand on the stand-up comedy circuit, including gigs in London's West End and at Glastonbury.
He announced in June that he would like to be the Lib Dem London mayoral candidate, saying present incumbent Boris Johnson had shown "colourful" characters could stand for the post.
Labour have shortlisted former mayor Ken Livingstone and ex-MP Oona King for the election due in May 2012.
Mr Opik has become a well-known figures through his widely-reported relationships with TV weather presenter Sian Lloyd and Cheeky Girl singer Gabriela Irimia.
But he lost a bid in 2008 to become Lib Dem party president.