Tories endorse Mohammad Asghar for 2011 regional list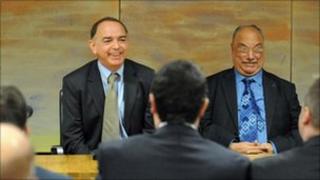 An assembly member who crossed the floor from Plaid Cymru has been selected to stand for the Conservatives in the next Welsh assembly elections.
Mohammad Asghar, the assembly's only ethnic minority member, made the switch to the Tories in December 2009, saying he felt "out of tune" with Plaid.
Mr Asghar was elected as a regional AM for South Wales East in 2007.
A meeting on Friday endorsed Mr Asghar as a candidate for the Tories' regional list for the 2011 assembly elections.
South East Wales Conservatives also endorsed William Graham for the regional list.
Mr Asghar's defection was the first time an assembly member had left one party to join another, although others had sat as independents after resigning or being expelled from their own parties.