US writer Pamela Petro barred from UK by lack of papers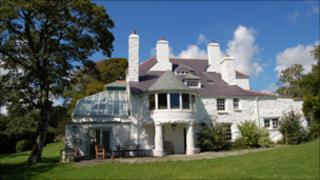 An American writer who has worked with the assembly government to promote Wales has been refused entry to the UK.
Pamela Petro had hoped to teach at the National Writers' Centre for Wales near Criccieth, Gwynedd.
But Ms Petro said she had been removed by immigration officials because she had not obtained the necessary paperwork to teach in the UK.
She said visits to Wales, a place she had "devoted" herself to for 30 years, may now be "off limits".
Ms Petro had been invited to help teach a creative writing course at the centre, which is sponsored by the assembly government.
She was due to teach with Welsh poet Menna Elfyn.
Writing in the Wall Street Journal, she described what had happened to her on arriving at Heathrow airport.
She admitted to officials that she had no work visa but said she was only teaching for four days.
She said she was told that it did not matter if she was teaching "for four minutes".
"I didn't have permission and therefore had attempted to enter the country illegally," she wrote.
"I understand I was unwittingly in the wrong. Neither I nor my institution realised what was required for me to teach in Wales for four days.
"The UK Border Agency was fully within its rights to 'direct my removal,' as the paperwork states. I'm questioning what purpose my removal served."
'Gut-wrenching repercussion'
Ms Petro has written extensively about Wales, and her book Travels in an Old Tongue recounts her journey around the world speaking Welsh in different communities.
But she said she would find it difficult to return to Wales.
"The most gut-wrenching repercussion of my removal is that the place I've devoted myself to for 30 years and love most on earth, that I've made the focus of countless writings, may now be off limits to me," she said.
"It will not be easy for me to return to Wales. Every time I arrive at immigration my every move and motive will be questioned.
"It's heartbreaking that because of a paperwork misunderstanding, the UK now has cause to fear me, one of its most stalwart promoters."