Cut in S4C budget would be illegal, says lawyer advice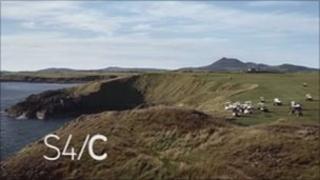 Any cuts to Welsh language channel S4C's £100m a year budget would be illegal, it has been claimed.
The advice of Clive Lewis QC, which has been obtained by Shadow Welsh Secretary Peter Hain, indicates even a voluntary return of funds would be illegal.
Under the Broadcasting Act, S4C receives an inflation-linked increase in funding each year.
It is understood S4C has been asked to look at making budget cuts of between 24% and 40% over the next four years.
Mr Lewis said there was no legal mechanism for the channel to return any of its funding.
Mr Lewis is also first counsel to the assembly government, although it does not appear that it commissioned the advice.
Mr Hain has written to his Conservative successor as Welsh Secretary, Cheryl Gillan, and the Department of Culture, Media and Sport warning that he would seek a judicial review if the UK government's spending review made any cuts to S4C's budget.
"It is very clear from counsel's opinion that should your government wish to impose any cuts on the S4C budget you would have to introduce primary legislation to do so," he wrote.
Specific demands
A Wales Office spokesman said Mr Hain's letter had not yet been received.
He said no cuts to the channel's budget had yet been agreed, and would not be until after the spending review in October.
He added that it had always been accepted that a change in the law would be required for S4C's funding to be cut.
Arfon Plaid Cymru MP Hywel Williams said: "We welcome the fact that some in Labour have come to understand the very real threats that we in Plaid have been campaigning against for months now.
"As far back as May this year Plaid said that any cuts in S4C would be unlawful because an act of Parliament determines the channel's funding. Since then we have been campaigning along side others to protect this vital service.
S4C said in a statement that the responsibilities and duties of the S4C Authority - the body overseeing the channel - were laid down in law and included specific demands regarding the protection of its public funding.
It said the S4C Authority had already taken legal advice on the matter.