£13m upgrade to water bug treatment works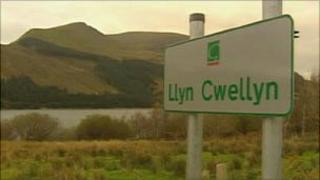 A £13m upgrade has been completed on a Gwynedd water treatment works, five years after the outbreak of a stomach bug which made hundreds ill.
Llyn Cwellyn reservoir, near Rhyd-ddu, was at the centre of a cryptosporidium outbreak.
Dŵr Cymru said the investment will help prevent contamination from heavy rainfall.
The upgrade took 13 months to complete. About 76,000 people are supplied by the works.
The scheme is part of a wider programme of improvements to 13 drinking water treatment works in north Wales, which supply water to nearly 500,000 people.
Dŵr Cymru was fined £60,000 in October 2007 after admitting supplying unfit water that left 231 people ill in 2005.
The Drinking Water Inspectorate criticised the company's monitoring of the Llyn Cwellyn reservoir, following a cryptosporidium outbreak in 2005.
The company accepted it should have begun monitoring for the stomach bug much sooner than it did.
The treatment works are being opened today serving customers in Beddgelert, Penygroes, Caernarfon, Llanberis, Bangor and south Anglesey.
Dŵr Cymru Welsh Water says the upgrade will ensure customers receive a "wholesome and reliable" supply of water.