Welsh Conservative MP criticises child benefit cuts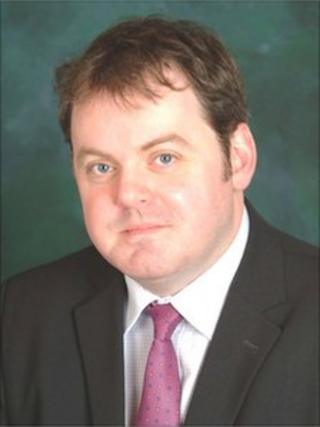 A Welsh Conservative MP has criticised the UK government's plan to cut child benefit for those earning more than £44,000 a year.
From 2013, families where one or both parents are higher-rate taxpayers will not recieve child benefit.
Chancellor George Osborne said the measure was "necessary and fair."
But Aberconwy MP Guto Bebb is "unhappy" one parent earning £44,000 would lose child benefit while two working parents earning up to £86,000 would keep it.
He said: "To me that is fundamentally unfair.
"It is a flaw in the proposals laid out by George Osborne on Monday and I suspect we will need to look at this again because we will not be able to persuade people that this is just, reasonable or fair."
Mr Bebb says he does believe child allowance should be up for discussion and "agrees wholeheartedly" with the principle of looking at benefits such as child benefit.
But he fears the plans as they've been announced will be seen to be unfair.
"The coalition has from the outset stated quite categorically that everything we do in terms of cutting benefit and reducing the benefit must be done in a fair manner but I don't think people will think there's anything fair about these proposals," he added.
The MP for Aberconwy, elected as an MP in May, said he agreed that means testing was "extremely complicated and difficult" but the current proposal was "not good enough".
"I do agree that means testing can be extremely complicated and difficult but...in our manifesto in 2010 we stated quite clearly that some of the Labour party proposals had created a situation in which people were penalised for being aspirational, they were penalised for doing well.
"To create another anomaly and a situation simply because it's too complicated to deal with it properly is not good enough in my view.
"We need to change the way in which tax and benefits interact in a way which is fundamental but we need to carry the British people with us and we will only do that if what we do is seen as fair and is fair."
Mr Bebb said the matter had caused disquiet among Tory MPs.
He said his intention was not to be "seen to be defending people who earn £44,000, £45,000 per year" but for a solution that was "seen as fair and just and equitable".
Labour's Yvette Cooper, the shadow work and pensions secretary, described the coalition government's child benefit cuts as an "unfair attack on child benefit".