Police in Swansea arrest man, 19, over 'licence breach'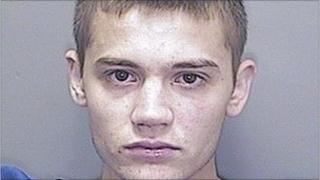 South Wales Police have arrested a 19-year-old man after he allegedly breached the terms of his prison release.
Police said Steph Bruton had been taken into custody by officers in Swansea on Friday morning.
Officers had appealed for information on his whereabouts after he was released from prison on licence but allegedly breached the terms.
Police said at the time he may have been in the Morriston area of Swansea.