BBC Trust seeks views on Radio Wales and Radio Cymru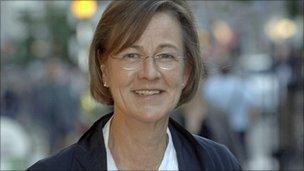 Listeners to Radio Wales and Radio Cymru are being invited to say what they think of the stations' programmes.
The quality, distinctiveness and value for money of the programmes is under the spotlight following the launch of a BBC Trust Service Review.
Listeners have 12 weeks to write to, phone, or email the trust with their opinions.
It will then publish its findings and outline any changes it believes are needed.
BBC National Trustee for Wales Janet Lewis-Jones told BBC Radio Wales that they want to hear from licence fee payers throughout Wales.
"It's particularly important for us that we do hear from people the length and breadth of Wales on what they think of these two services; what they do well, what they don't do so well, what they love about them," she said.
"The voice of the audience is very, very important here... and the Audience Council for Wales plays a really important part in this.
"We want to hear from people by post, by phone, by email, online - whatever way they want to contact us.
"The trust then considers very carefully all the evidence it receives and our conclusions will be published and we will outline what changes we think it might be necessary to make for the licence payers to get the best out of the BBC."
The consultation will end in January 2011.
Related Internet Links
The BBC is not responsible for the content of external sites.