'Missing niece' lie man from Wrexham sentenced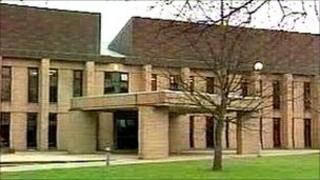 A dog owner who invented a missing three-year-old niece to get police to search for his pet has avoided a jail sentence.
But Richard Dale Jones, 31, of Wrexham, must carry out 200 hours of unpaid work and go on a "thinking skills" course, Wrexham magistrates have ruled.
Thirty police officers and a helicopter were called out during the incident in September.
Jones admitted wasting police time and making up the lost child story.
North Wales Police launched a full scale search after Jones claimed his three-year-old niece had gone missing with his pet dog.
As well as calling out the force helicopter, RAF Valley teams were put on alert, and the North East Wales Search and Rescue Team was also called out.
Jones had claimed that the lost child was his niece who had been on a visit with her mother from the United States.
However, a witness told police that while Jones had earlier asked about a missing dog, he had not mentioned a child.
A relative also told police that she had never heard of a niece over from the United States.
After the dog had returned of its own accord, Jones' former partner told officers that the claim had been made up in order to get the police out to help find his missing pet.
Lost parrot
When interviewed, Jones finally confessed that he had made up the story about the girl.
He said that he was depressed and was upset at losing his dog - because he had lost his parrot two weeks before.
Defending solicitor Stephen Edwards said his client was at a very low ebb.
He had formerly run his own motorcycle business but following a spate of burglaries he had lost his business.
"His dog went missing, he rang the council and the police, and not a lot of sympathy was shown," said Mr Edwards.
"Rather bizarrely, he then suggested that his dog was missing with his three-and-a-half-year-old niece which of course sparked off a major police investigation.
"When he realised things were getting out of hand he broke down in tears and admitted that he had made a false report," said Mr Edwards.
In addition to the unpaid community work, magistrates ordered Jones to be placed under supervision for 12 months and pay £85 court costs.
Jones also admitted stealing a Fiat car and trailer, stealing a catering van from a lay-by and, after being granted bail, stealing a battery for his car.