Payback order for ex-quartermaster on eBay MoD goods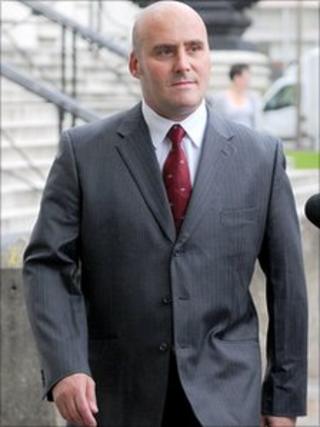 A former Army quartermaster has been ordered to pay back over £6,000 made from selling military goods on eBay.
Allan Peet, of Bridgend, used the website to sell boots, rucksacks and rations from Ministry of Defence stores at St Athan, Vale of Glamorgan.
Cardiff Crown Court heard that Peet, 41, formerly of the Parachute Regiment, sold items to outdoor enthusiasts.
On Thursday, he was ordered to pay £6,628 under the Proceeds of Crime Act or face three months in jail.
The court was told that Peet came to the attention of the authorities after military issue equipment was seen online.
David Webster, prosecuting, said: "The items involved are day sacks and military issue footwear.
"They are not available to members of the public.
Specialist rucksacks
"They are sold exclusively by the Ministry of Defence and when they were noticed on eBay, an investigation started."
Mr Webster said the seller's ID on eBay was traced to Peet's home and a search was carried out. Boots and specialist military rucksacks were found.
The court heard that Peet had sold 168 rucksacks on eBay for up to £41 each. Another 39 sacks were found at his home.
Mr Webster said: "He had been selling military boots, some pairs were found at his home, it seems he sold 64 pairs.
"Peet said the items that he sold he'd purchased from a car boot sale in another part of the country.
"He denied knowing they were stolen - but that must have been as plain as day."
Kevin Seal, defending, said: "He was an exemplary soldier in all respects.
"He had been stupid and naive by putting the equipment on eBay. It was not sophisticated and it was easy to track back to him."
Since being given an honourable discharge from the Army in 2004, he had volunteered to train future cadets and worked as a paid instructor.
Peet, who was in the Army for 23 years and served in Iraq, Sierra Leone, Kosovo, and Northern Ireland, had previously pleaded guilty to handling stolen goods.
He had been given a 10-month suspended sentence, ordered to pay £1,000 costs and undertake 250 hours unpaid work.