Penarth-born Middle East expert John Bulloch dies, 82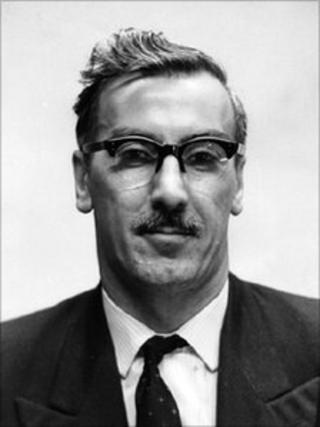 He downed a bottle of whisky with Saddam Hussein, and helped to save a colleague shot in a "sniper alley".
John Bulloch, who has died at the age of 82, is described by one Middle East expert as a writer and foreign correspondent "you have to read".
Born in Penarth, Vale of Glamorgan, he began his career at the Western Mail in Cardiff and worked briefly at the BBC.
He joined the Daily Telegraph and the Independent, where he shone in the competitive world of foreign reporting.
He also wrote books on the Middle East, including on Saddam Hussein, and described once meeting the Iraqi dictator in a dinner in Baghdad where the two men drank a bottle of whisky between them.
Former BBC correspondent Tim Llewellyn said: "He fitted into that category of the rugged, Fleet Street, seen-it-all, done-it-all-type of character but underneath that was a softer, intuitive man who got behind the story was as well as us getting out there and doing the bang-bang.
"He was great big man with a shock of white hair - we called him Sheepie because of that.
"He had a slightly rasping voice. He had a slightly south Walian accent and I think people were rather afraid to tangle with him.
"We were in a taxi once going through the eastern suburbs of Beirut, a place we didn't know very well. The driver had gone down a road where the traffic had thinned out a lot.
"It was a sniper alley. I was shot and I was staring at this hole in my arm and I remember from boy scout days that you have things called pressure points, and I put my thumb over a vein. It was below the wound. I got it completely wrong.
"John, who was sitting in front of me, turned round and with a kind of exasperated look, placed his large thumb on the correct vein above the wound - between the wound and the heart - and was instrumental in getting me immediately to hospital.
'Impressive figure'
"So in a way, you can say John may have saved my life.
"People respected him, whether they were in the Palestinian movement or the various Lebanese militias or in government."
Jon Randall, of The Washington Post said: "He was an impressive figure - well turned out.
"If you thought of what a foreign correspondent was supposed to looked like, John Bulloch in his prime was that.
"In 1975, the trouble started in Lebanon. John was living there with his family at the time. And I remember most of us were too stupid to realise that this was not going to end: John did.
"He had that sense of where things were going long before most of us did."
Fawaz Gerges, professor of Middle Eastern politics at the London School of Economics, said: "As a student of the modern Middle East, you have to read John Bulloch. He was in the thick of it."
"He really knew the region, from the inside out as opposed from the outside in.
"He was one of the most balanced and professional writers of his generation. He laboured very hard to keep his biases in check.
"He wrote serious, critical books. His book on water wars will likely withstand the test of time.
"He made the argument... that water has replaced oil as a likely source of radicalisation and conflict in the region."
John Bulloch was born on 15 April, 1928 and died on 18 November, 2010.