Changes expected over social care in Wales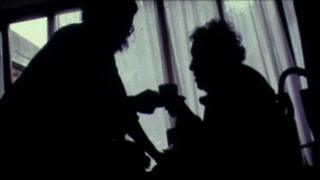 Changes to the way social services are delivered in Wales is expected to be recommended in a report due out.
More than 150,000 people use social care and services in Wales every year at a a £1bn annual cost.
Politicians say growing demand and falling real terms budgets means that services will need to be transformed
The report is likely to say social services should integrate working with areas like health, housing and education.
The assembly government asked a commission, headed by Professor Geoffrey Pearson, to examine how social services should be provided over the next decade.
The review has been looking at all aspects of social services - from child care to older people's services.
It will form the basis of a white paper on the future of social services to be published early next year.
The report, titled From Vision to Action, was commissioned by Gwenda Thomas AM, deputy minister for social services.
At the time of announcing the review, Mrs Thomas said: "Social services are a crucial part of Welsh life.
"Day in and day out across Wales high quality services are delivered. This is not to deny, of course, that at times services are not at the standard that are required."
She has warned that she wants to see organisations put aside their own interests to focus on service users as part of what she calls a new consensus.
The report, due out on Tuesday morning, will feed into wider assembly government proposals early next year which will also lay out how services can be funded in the future.