Guilty plea of sledge death driver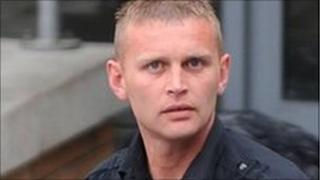 A motorist has admitted failing to stop at the scene after his car collided with a sledger who died.
Anthony Farley, 19, of Newport, was killed when he collided with Alwyn Smith's car in Tredegar, Blaenau Gwent.
At Abergavenny Magistrates Court, Smith, 35, admitted failing to stop at the scene of the fatal collision after previously denying it.
He admitted causing death while licensed and uninsured earlier. He will be sentenced later in December.
Magistrates heard Mr Farley was sledging with his cousin David Roberts after a heavy snowfall.
The pair were using a polythene sheet to slide down a roadside bank on Tredegar's Ystad Deri Estate.
The court heard Smith, 35, collided with the sledge before driving off.
Prosecutor Catherine Yardley said: "Mr Farley and a friend were using a piece of polythene sheet to toboggan down a snow-laden slope next to the road.
"Both men sled into the path of a Peugeot 406 driven by Mr Smith.
"Unfortunately Mr Farley sustained fatal injuries. Mr Smith left the scene."
Mr Roberts, 24, suffered spinal, shoulder and facial injuries in the sledging accident.
Smith, of Abergavenny, will be sentenced later in December.