Rise of web 'puts question mark' over tourism offices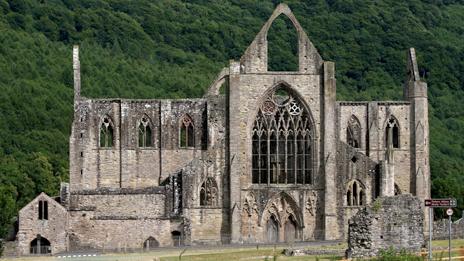 Tourist information offices could be a thing of the past as more people turn to online guides, says the Wales Tourism Alliance (WTA).
Monmouthshire is the latest council to discuss the future of its offices which use half its £368,000 tourism budget.
Visitor numbers have fallen at Chepstow, Monmouth and Abergavenny offices, while hits on the county's websites have more than trebled.
Powys council has already reduced the number of its offices from 14 to one.
WTA chairman Chris Osborne - whose 23 members represent more than than 7,000 tourism businesses - said: "Tourism information centres have a function in so far as they provide information to people who have already made their accommodation arrangements and have probably arrived in the area.
"They no longer have much of a function as a bed-booking service. Now, a signifcant number of people undertake their own research using the internet.
"So, having made their travellling and accommodation arrangements to get to the location, there is a question mark about the function of the tourist information centre (TICs)."
Mr Osborne, who runs a hotel in Tenby, Pembrokeshire, said he thought TICs had a role in "established holiday locations" and in motorway service stations.
He said: "It would be wrong of me to suggest that everybody is relying on the internet because that is not the case, but the statistics support an increasing number of them using it as their tool.
"I think it is quite right the whole information process is under review, that's fair enough, local authorities have to look at their expenses and TICs are part of that."
Monmouthshire council has insisted its review, to start in the new year, is "not about money" but senior councillors have said they recognise it "will cause concern".
It said 133,430 people visited the three information centres in the financial year 2008/09. This figure dropped to 124,587 in the last financial year.
Over the same period, the number of tourism-related page views of county websites rose from 2.6m to 8.9m.
Powys council said it had reduce its directly-run tourism information centres from 14 to one, although it helped fund other bodies to run a TIC in their locality.
A spokesman said: "It is very much a recognition of the changes in the way people require the services.
"Quite a bit of the information we provide is driven by the internet."
Related Internet Links
The BBC is not responsible for the content of external sites.