Wikileaks: Ex-MP Lembit Opik's views about Nick Clegg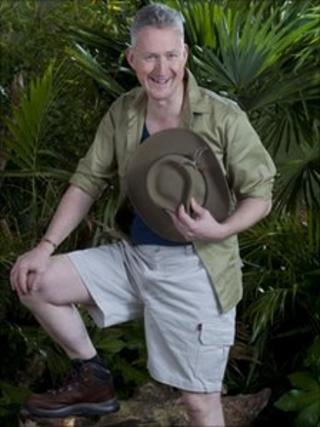 Former Welsh Liberal Democrat MP Lembit Opik called party leader Nick Clegg "thin skinned", according to more Wikileaks revelations.
He accused Mr Clegg him of surrounding himself with "insiders" to avoid "direct confrontation", say reports.
The conversation is said to have happened between Mr Opik and the US ambassador Robert Tuttle.
The Welsh Lib Dems have declined to comment on the leaked reports made public by Wikileaks and newspapers.
The former MP for Montgomeryshire told BBC Wales that he did not remember having the specific conversation but he agreed with much of the sentiment of it.
Mr Opik said he was "flattered, honoured and proud" to have been connected to the Wikileaks documents.
During the discussion with the diplomant, the Mr Opik is also said to have accused Nick Clegg of initially dismissing one of his ideas and then stealing it.
The confidential cable reporting the conversation was sent in March 2008, the year Mr Opik failed in his bid for the presidency of the Liberal Democrats for a second time.
It says: "In Opik's view, Clegg has surrounded himself with insiders who carry out his wishes without consulting others, thus allowing Clegg to avoid direct confrontation".
The memo continues: "Clegg derided one of Opik's suggestions in front of the Lib Dem cabinet, then adopted it without telling Opik.
"When Opik confronted Clegg about it, Opik says he was immediately whisked away by a Clegg crony who begged him not to make a scene in public."
Mr Opik told BBC Wales that he believed the Lib Dem leader, who has been deputy prime minister since May, did have to reach out beyond his inner circle and be more sensitive to the wider party.
He added that Mr Clegg should use party figures like himself for advice.
On the suggestion that he called the party boss "thin skinned", Mr Opik said his comments might have been misinterpreted by the ambassador.
He said that he had argued that the Lib Dem leader was "very thick skinned" and not as sensitive as he ought to be about the mood in the party to issues like tuition fees.
'Critical friend'
Mr Opik added that he could not remember the context of the discussion and that he had never had a close relationship with any US ambassador.
He said he continued to support the coalition and said he believed the deputy prime minister would be "big enough" to listen to "a critical friend".
Mr Opik lost his mid Wales seat in May's 2010 general election and has since appeared on television programmes including I'm a Celebrity, Get Me Out Of Here and Come Dine With Me.